MIKE PENNING CALLS FOR PARLIAMENTARY DEBATE ON LACK OF ACCOUNTABILITY OF CCG'S
Hemel Hempstead MP Mike Penning yesterday challenged the government to have a debate around the "completely unaccountable" clinical commissioning groups. He goes on to say that the Herts Valleys Clinical Commissioning Group cost us £10m a year and rubber stamped more closures in Hemel Hempstead.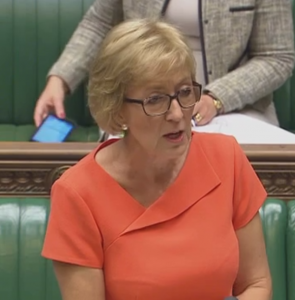 Andrea Leadsom the leader of the house replied that "There are very clear rules about accountability and consultation".
Yes we know that. And they've been broken. We'll be publishing our damming report on this soon.
Mike Penning calls for a Parliamentary debate on the power and lack of accountability of Clinical Commissioning Groups following Herts Valleys CCG rubber stamping of West Herts Hospitals NHS Trust's proposals to focus new development on the existing Watford hospital.
I am sure that the Leader of the House knows that Hemel Hempstead is the largest town in Hertfordshire, but that in 2006—we know which Government were in power—the acute services at Hemel Hempstead Hospital were closed. We now have clinical commissioning groups, but they seem to be completely unaccountable. The CCG for our part of the world costs £10 million a year and it has just rubber-stamped more closures at Hemel Hempstead Hospital. May we have a debate on the power of CCGs and their accountability—or lack of it?
My right hon. Friend makes an important point. Many colleagues from all parties are concerned about what happens to hospitals in their ​areas. My right hon. Friend will know that there are clear rules about accountability and consultation with patients and that, of course, any decisions should be led by clinicians in consultation with users of the service. He makes an important point and he may well wish to raise it in Westminster Hall or in an Adjournment debate.