5th Jan 2019
Herts Valleys Hospital community survey goes live
Happy new year ! We're pleased to announce that our latest survey went live today. It's designed to ensure that our supporters are able to feedback their views on the current issues, and also to ensure that we are representing the local community properly. Take a look. It'll only take you a minute to complete. Then share it with your family and friends. Survey
Link to share http://www.hertsvalleyshospital.co.uk/survey/
10th November 2018
New CEO announced for West Herts Hospitals NHS Trust (WHHT)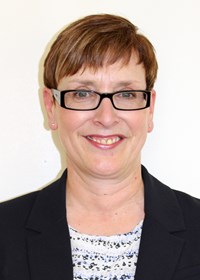 WHHT have announced the appointment of Christine Allen as new CEO for the hospital Trust. Ms Allen will join on Monday 4 March from James Paget University Hospitals NHS Foundation Trust where she is currently CEO.
More details are available here.
Lets hope that Ms Allen (who is originally from Watford) gets up to speed quickly, and takes a fresh look at the best long term solution for all of West Herts.
10th November 2018
New Herts Valleys Hospital public meeting announced
We're delighted to announce that following recent meetings we held in Leverstock Green and Berkhamsted, we're holding a public event in Tring on Wed the 21st of November at 7.30 pm. The meeting is being held at the Nora Grace Hall, Faversham Close, Tring HP23 5BA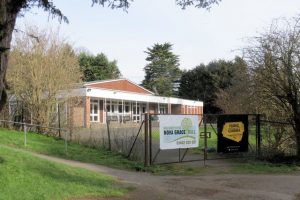 At the meeting we'll be providing locals with the latest news in our quest for a new hospital on a greenfield site for all of West Herts, details of the current local NHS plans, news of a new petition and we'll also be looking for local supporters who can setup a Tring group.
We'll be collecting donations on the night (no obligation) to allow us to do future meetings like this and to develop our support right across West Hertfordshire. We're also looking to recruit 100 club members – more details on the night. We're able to accept credit card donations on the night so don't forget to bring your card !
Hope to see you there.
23rd October 2018
Local NHS outlines new ideas for planned care site at 3rd of 4 local meetings
160+ locals heard about "possible" plans for a new planned care hospital from West Herts Hospital Trust and Herts Valleys Clinical Commissioning group in a meeting at the Laureate school in Hemel Hempstead this evening. For a full report, read our full article here.
The meeting was then covered by the Hemel Gazette. Read their article here.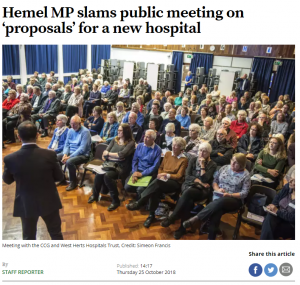 Comment We welcome the possibility of a new planned care site. We feel strongly that in developing their plans the local NHS must consider all options thoroughly, and not arrive at a short list based on previous, outdated work. The community, the councils and the local NHS all need to be united before any short list proposals are taken forward.
A 4th meeting will take place in Watford on Tuesday, 6 November 7-9pm
The Hub room, West Herts College (Watford Campus), Hempstead Road, Watford WD17 3EZ
11th October 2018
Residents of Leverstock Green claim their village could double in size as a result of a major housing development – Reports the Hemel Today website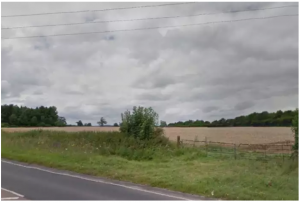 The article continues
"They are also worried the development, on designated green belt land, would ruin the character and community spirit of their village.
St Albans City and District Council's local plan 2020-2036 includes the development of 5,500 new homes including 2,400 on the edge of Leverstock Green. John Baldwin, trustee of Leverstock Green Village Association (LGVA), claims the development would almost double the size of the village.
"We believe that almost doubling the population would have a seriously detrimental effect on the village's character while the whole infrastructure would have to change, possibly beyond recognition.
"The original purpose of the green belt was to prevent urban sprawl and to preserve forested and agricultural land. LGVA believes it is important to preserve this but SADC appear to be paying little heed to it."
Although the new homes would be in Dacorum the huge increase in population would be expected to have a significant impact on the area's local roads, public services and schools.
St Albans City and District Council have however said it intends to build 5,500
homes
on green belt land at the very edge of Hemel Hempstead.
This represents approximately 37 per cent of its entire target of 14,600 new homes between now and 2036. Additional homes will be built to the north, straddling both sides of Redbourn Road.
Despite objections Peter Ingram, chairman of HertsValleysHospital says the development could bring a new hospital to the area.
He added: "At our recent public meeting in Leverstock Green it was clear that residents could support the building of a new 'planned care' hospital on the site near Leverstock Green. The housing and hospital debate, and responsibility for the supporting infrastructure, is something councils and the NHS must work together on to ensure it is in everyone's best interests."
A Dacorum Council spokesman told the Gazette: "DBC is considering the impact of the proposals for
new building
at East Hemel Hempstead as set out in the draft St Albans plan.
"DBC will be submitting its views by the October 27 deadline."
To see the full plans visit stalbans.gov.uk/planning/thelocalplan.aspx"
Comment – It's good to get this debate started not only about houses, but about hospitals, and other infrastructure. Councils, MP's and the NHS MUST get together and work in community interests IF these proposals are to succeed.
3rd October 2018
Coverage in Hemel Gazette –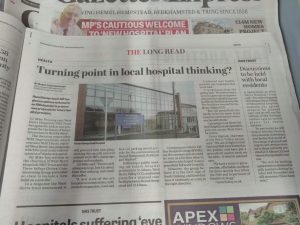 This week is turning into a big news week for us. Again we're in the press. This time in the Hemel Gazette together with MP Mike Penning who supports our idea of a NEW hospital on a greenfield site. While the NHS announcement we broke says it's just for planned care, we and Mike believe the BEST answer is to provide a central site for everyone in West Herts.
Read the full article by clicking on the picture.
1st October 2018
BBC news picks up our story. West Hertfordshire: New hospital plan 'back on the table
Following our appearance on BBC 3 counties this morning, the main BBC News website also published an article.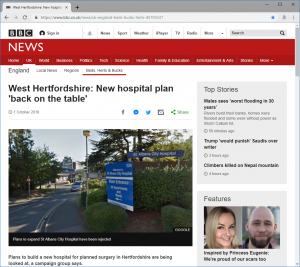 "Plans to build a new hospital for planned surgery in Hertfordshire are being looked at, a campaign group says.
Herts Valleys Hospital said a facility on greenfield land was being considered after the NHS rejected expansion plans for St Albans and Hemel Hempstead hospitals.
Herts Valleys Clinical Commissioning Group (CCG) confirmed to the BBC the plans must be re-evaluated and that one alternative proposal was a new-build. It will release more information later.
NHS Improvement has been considering West Hertfordshire Hospitals NHS Trust's expansion proposal since February 2017.
Both the trust and the CCG told the BBC it was rejected because the cost – between £300m and £700m – was too high. The regulator has now told the trust to come up with alternative proposals.
'Fresh thinking'
Herts Valleys Hospital, which has been campaigning for a new acute hospital for West Hertfordshire, has cautiously welcomed the proposal which would see a facility built between St Albans and Hemel Hempstead for "planned care", with the existing Watford Accident and Emergency unit being refurbished, as under current plans.
It said while residents hoped to see a new full acute hospital built, the plans were seen as a "first sign of some fresh thinking".
Chairman Peter Ingram said the group was "delighted" that the local NHS had "put a greenfield option back on the table – if only for planned care".
He added: "This new thinking from the local NHS could solve half of the problem we have in West Herts by providing a realistic option for planned care that is accessible for residents of St Albans, Watford and Dacorum."
Conservative MP for Hemel Hempstead, Sir Mike Penning, said local NHS managers had always been told by NHS England not to put a project forward that did not include a new-build. "Hopefully common sense will prevail… and they will realise that the greenfield option is the only option," he said.
The trust and the CCG told the BBC they would release a statement later this week.
Comment We're breaking and making the news AND spreading the word !
1st October 2018
A turning point for local hospital thinking ?
Exciting news. At a meeting last week, the local NHS quietly announced possible plans for a planned care hospital on a site between St Albans & Hemel Hempstead. This is because NHS Improvement said that their previously submitted plan needed to re-visit population growth and competition for funds. The work will also take into account the Hemel Hempstead site which had previously been excluded.
Despite not having an acute facility (and the existing proposal for Watford re-development/rebuilding continuing), HertsValleysHospital.co.uk are pleased that a "potential" greenfield site has been suggested. We'd add a cautionary note that this is not yet a decision. Full public consultation is needed not the "Decide and tell" that has been seen previously.
We discussed the news on BBC 3 Counties radio this morning with Andy Collins.
To listen to the interview click on the play button below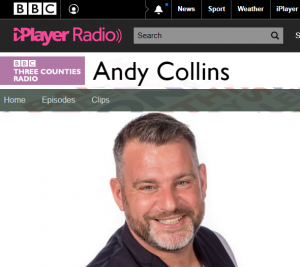 5th June 2018
Public launch meeting of Herts Valleys Hospital group 20th June
The first public meeting of Herts Valleys Hospital will take place in Berkhamsted on the 20th of June. At the meeting, details will be given about the plans the group have to make a brand new hospital in West Herts a reality.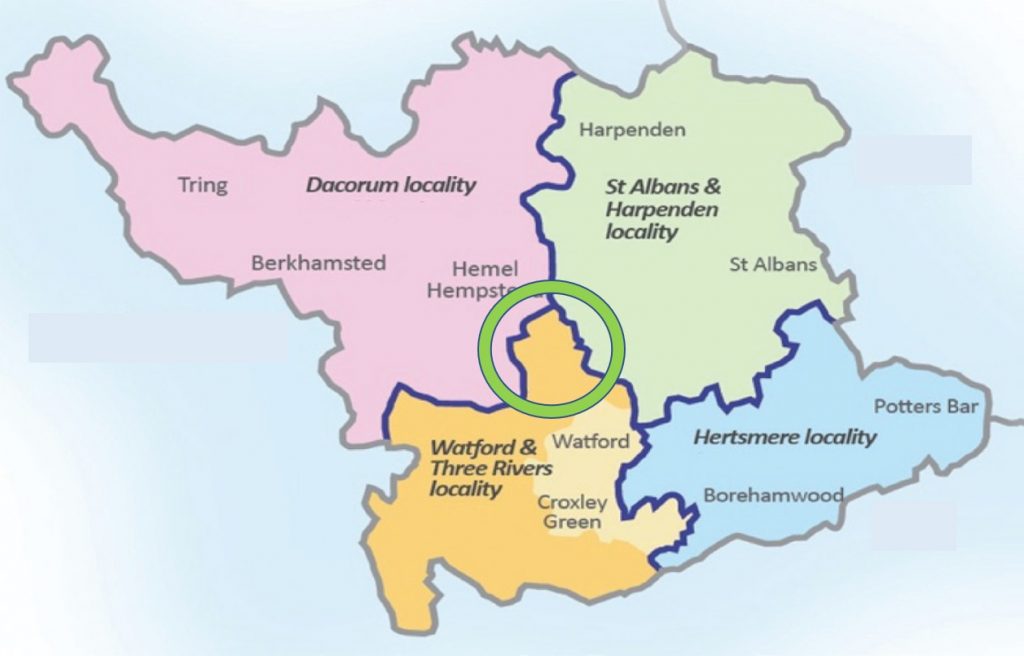 Speaking to the Gazette last week, Director of Herts Valleys Hospital Gordon Yearwood said "There's widespread agreement that West Herts needs a new state of the art hospital on a centrally located site".
The meeting will also kick off the groups plan to generate initial funds to kick start the project. The so called "100 club" will recruit donors of £100 to raise £100,000. This will then enable further development in the 3rd quarter of 2018.
The meeting takes place at Berkhamsted Civic Centre 161-163 High St, Berkhamsted HP4 3HD at 7.30 on Wednesday the 20th of June. All are welcome.
If you're interested in getting updates from the group, signup via this page and we'll keep you in the loop.
13th March 2018
Local MP debates accountability of local NHS
Local MP Mike Penning challenges the management of the local NHS trust, and discusses issues with changes to A&E, Urgent Care and Urgent Treatment Centre. Click the picture to watch the debate.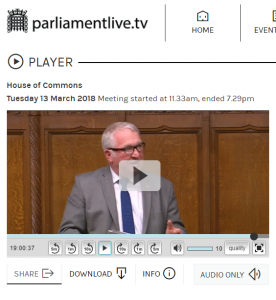 Feb 2018
Parliament petition
St Albans resident Andrew Love has started a parliament petition to build a hospital central to the 3 towns in West Herts. We fully support the initiative !!
Click the image and sign it today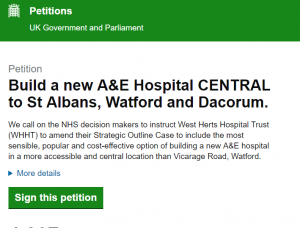 |
9th January to 21st February 2018
Your chance to input to future plans
St Albans District Council (SADC) Consultation on Local Plan

Residents of St Albans District have the chance to keep open potential sites and to highlight the future vision for a between-towns acute hospital.
If you are an SADC resident, you have until 21st February to contribute your views. https://www.stalbans.gov.uk/planning/thelocalplan.aspx
30th October to 13th December 2017
Dacorum Borough Council (DBC) Consultation on Local Plan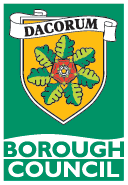 Residents of Dacorum Borough have the chance to keep open potential sites and to highlight the future vision for a between towns acute hospital.
The Consultation closed on 13th December.
23rd August 2017
MP & Hospital campaigners meet top NHS bosses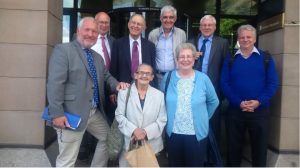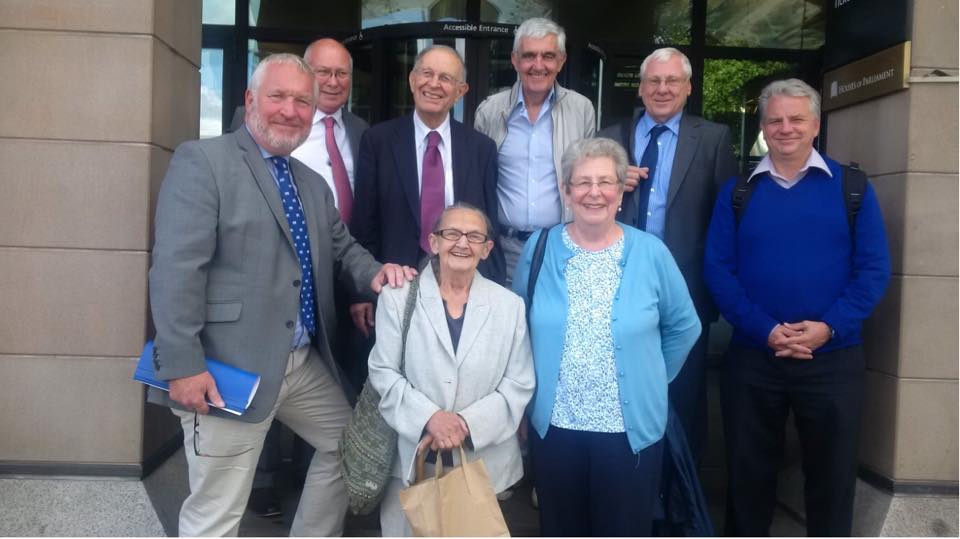 Meeting with NHS Improvement Click for full article
14th July 2017
Local MP challenges unaccountable CCG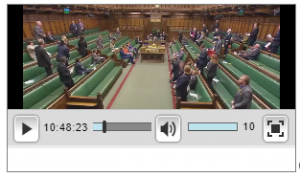 Questions asked in the House of commons
5th July 2017
It's a mockery – Hemel Hempstead Gazette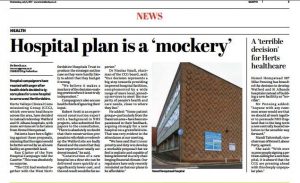 The decision by HVCCG is described by The Campaign for a New hospital as a mockery.
4th July 2017 Chorleywood residents association join us
The Chorleywood residents association are featured in the "My Local Chorleywood " magazine. Jon Bishop said there were big issues to be addressed. Evidence points the way of the greenfield being much cheaper. Read the full article on the My Local website or click on these images.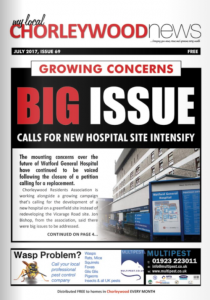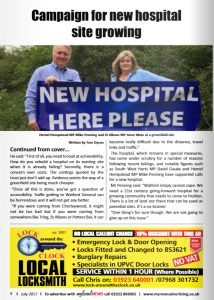 Thanks to mynewsmag.co.uk for permission to re-reproduce.
3rd July 2017 BBC 3 Counties Radio
BBC 3 counties breakfast show played host not only to hertsvalleyshospital.co.uk but also to local MP Mike Penning and New hospital campaign representative Edie Glatter on Monday morning.
The full Andy Collins show is available online (until the end of July 2017) . We were first on at 1 hr 20 mins from the start. A few minutes later Mike Penning was on (1hr 34) and 2hrs 22 min for Edie Glatter
Mike made some very reasoned arguments and said that the we don't keep chucking money to Watford and that the senior managers making the decision will have to eat humble pie as they made bad decisions previously.
Mike said that the people behind the plans have not properly consulted with either the The Crown Estate or Herts County Council both of whom have land available.
Discussing the discrepancies between the financial estimates from the CCG and the independent construction consultant Robert Brown, Edie said that the CCG's external specialist were obviously going to come up with the same answer as they would be admitting they got it wrong in the first place. Where is the independent scrutiny ?
As Edie says, the plan now goes to the STP for approval and the same people on there are the same people who have made the same decision already.
The closing comment from Andy and Ben was priceless. It showed how easy it is for "the general punter" to get consumed. "Watford Hospital is like a pint glass with a pint and a half in it." They then went on to say that it's like living 3 bed house that has already been extended to a 4 bed house and there's no space to add anything else. Ben then commented that you wouldn't think that there would be such a difference between the financial costings.
Our thoughts exactly. It's £220m cheaper for a greenfield compared to their estimates.
Subscribe NOW to show your support